Welcome to Able and Game's Tuesday Night recap of Masterchef Australia. It's not an elimination because it is survival week, the monster elimination is coming on Thursday.

Tonight it is the flavour vs time challenge. There are four possible pantries to cook with, each will be revealed as time goes on, allowing less time to cook with each one.

Pantry one - 75 minutes
Pantry two - 60 minutes
Pantry three - 45 minutes
Pantry four - 30 minutes

The first pantry is revealed and it is dairy. Sad faces all around.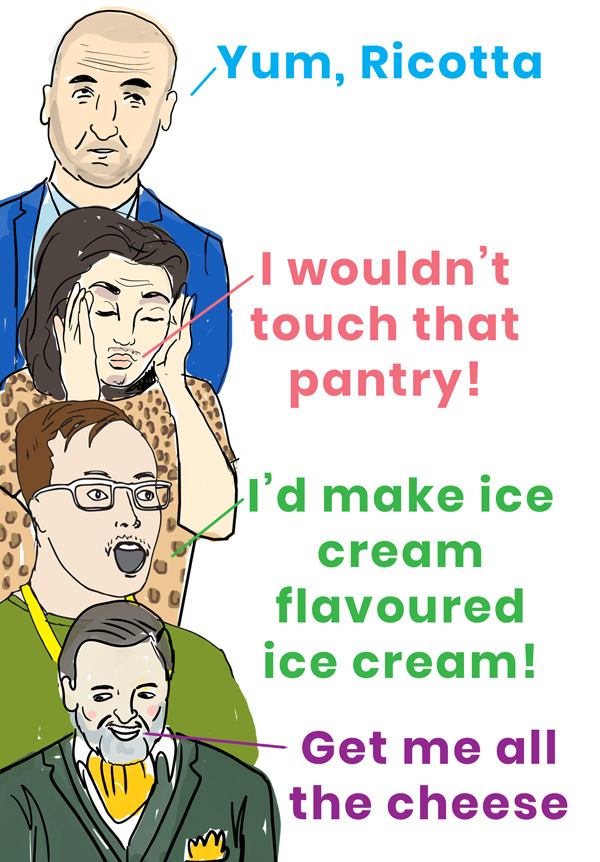 Nobody moves. They need actual flavour.

The second pantry is revealed and it is canned goods. Anchovies are mentioned, snails are mentioned.

Sashi spots canned pineapple and decides to do a dessert.

Samira spots the canned tomato and decides to make pasta.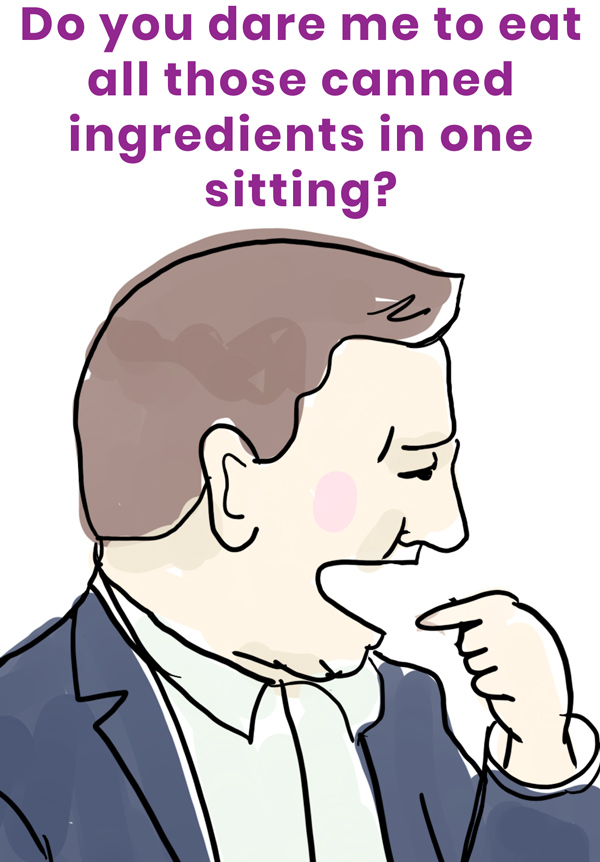 Chloe is staying put, she is wanting fresh food. She then tells us a story of hope. One day a woman called Diana was in a challenge just like this one and she waited till the last pantry. It was protein! Hooray! She won that challenge and then she won the whole damn competition so HAVE HOPE CHLOE.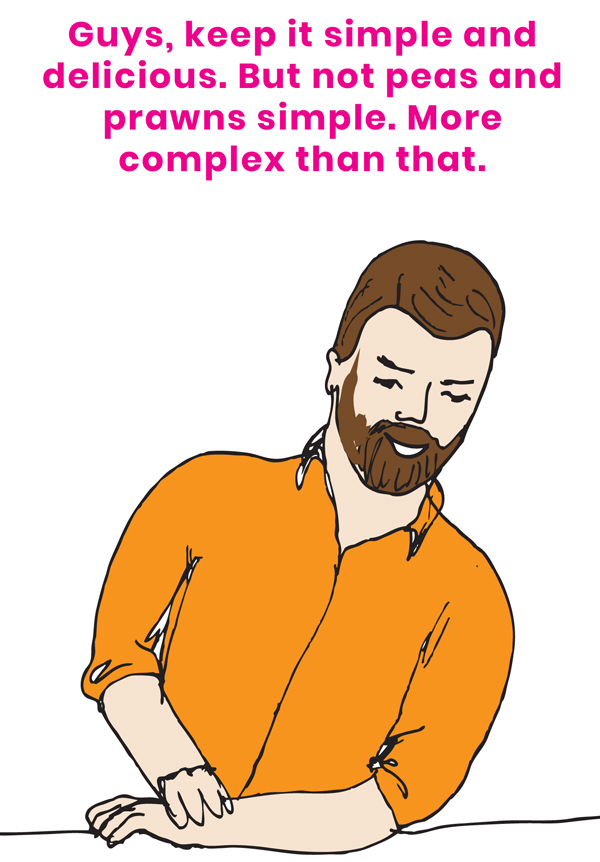 The people up in the gantry are giving out a lot of advice. Advice that they did not take themselves because they are all facing MONSTER ELIMINATION.
Also, we need to give Samira some big props for her interviews about both the Super Power and Monster Elimination. I detect a hint of WTF in her voice and it is both hilarious and welcome. She tells the camera she has never had a super power before. And then says MONSTER like it is an actual monster. TOP MARKS.
Gary starts talking funny words and George gives him a weird look.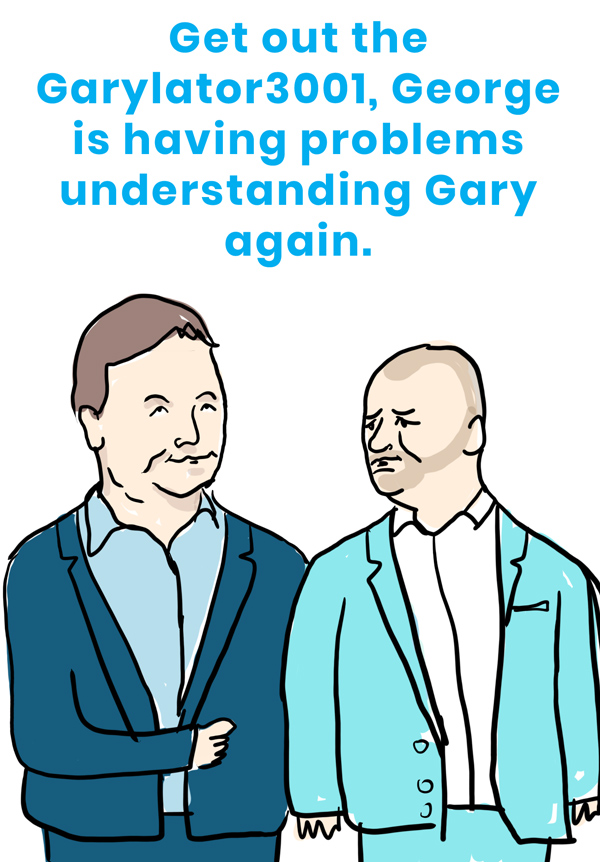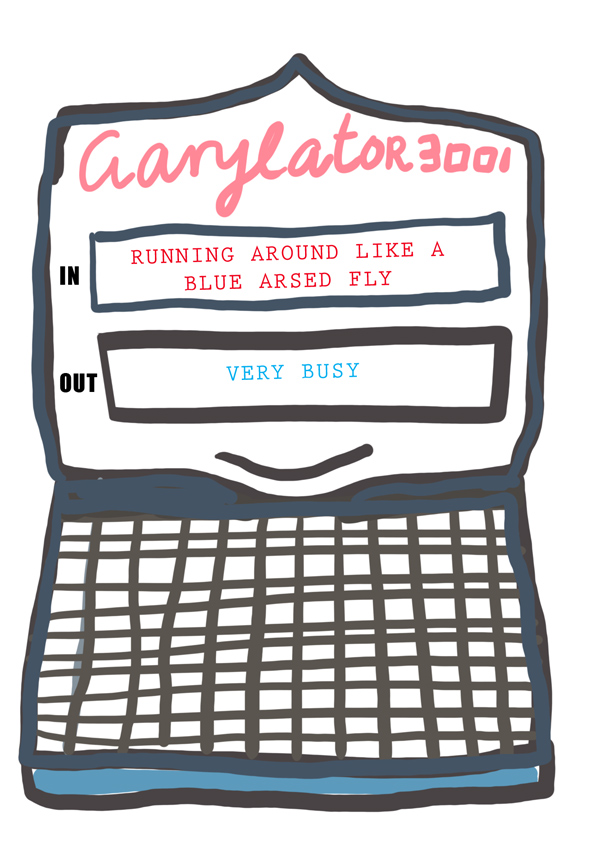 The third pantry is revealed and hurrah it is fresh ingredients in the form of root vegetables. Chloe was rooting for fresh and she got it. Imagine if it was just a bunch of spice packs. She would have been ropeable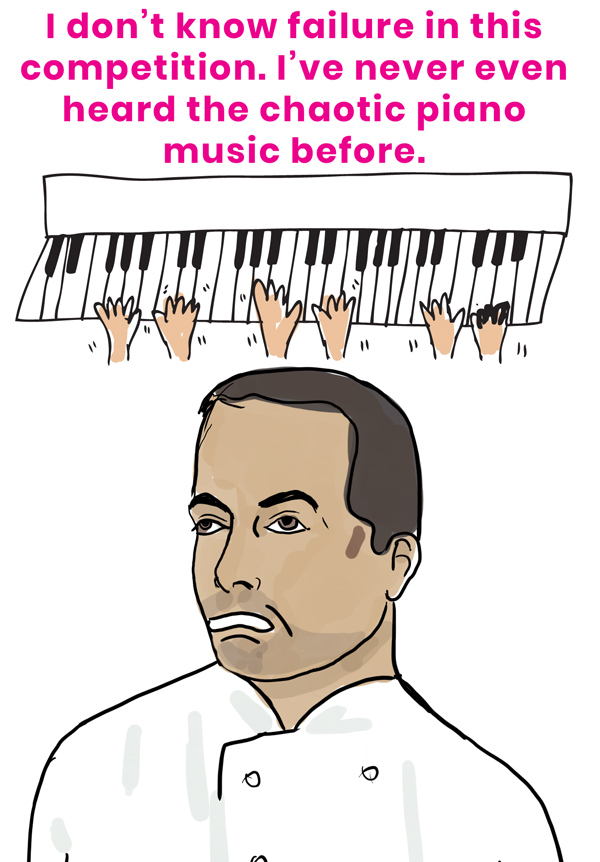 Sashi is really feeling the pressure in this cook. His ice cream all curdled, so he just popped a can of lychees in the mixer and whizzed it then shoved it in the churner, because all the work was done for him, the syrup is already there.
Samira is stressing out because her sauce tastes gross, so she makes another one. She adds Gorgonzola to her ravioli and hopes this is the right move.
Tasting

Samira took the judges to funky town and they were not impressed. Blue cheese and anchovy is a big no-no and in 30 years Gary has not once used the ingredients together.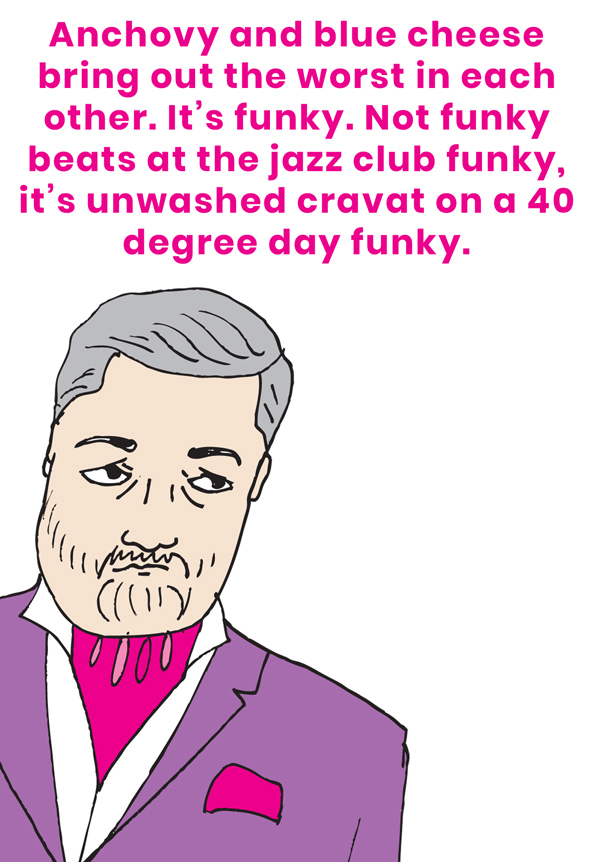 Chloe has brought out a sad looking salad, jokes on the judges they are on a diet now. But really? Gary says it's just "bits" and he wanted it to be more hearty and chunky. Matt says he once ate Robbie Williams and Taylor Swift and diets are fundamentally wrong and can he have more main elements please.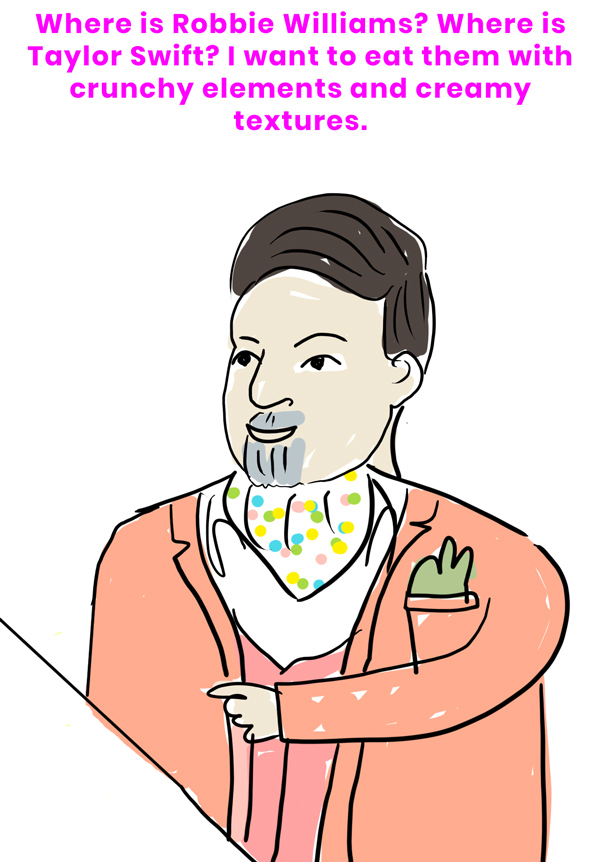 Sashi has made a canned and dairy food delight and the judges are wowed. There is coconut biscuit and fried pineapple and pineapple custard and the whizzed up lychee sorbet. Well done Sashi because George reminds them that us Aussies need to put up with canned goods everyday and we can survive without complaining too much about it.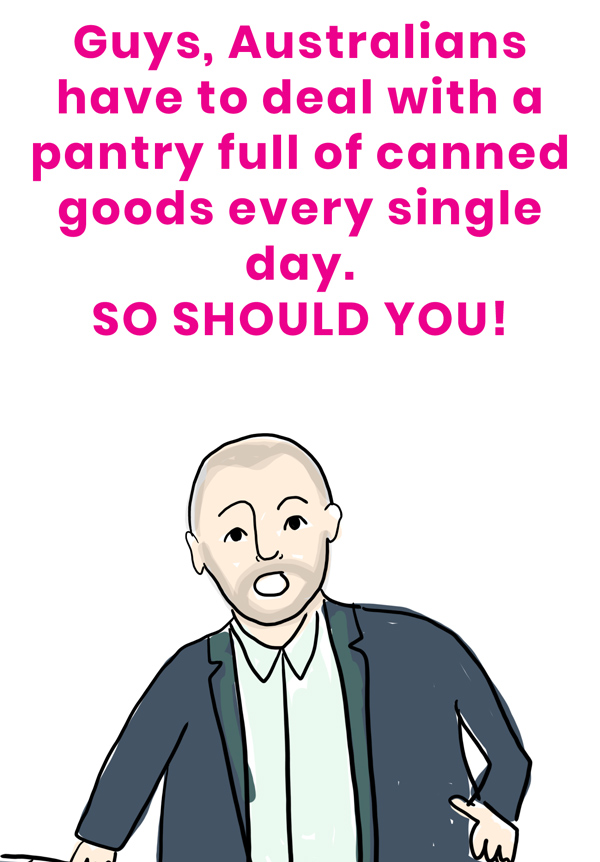 Samira and Chloe made dud dishes, but despite Chloe making diet food her flavours were there so she is into tomorrow's cook with Sashi. Samira wishes her superpower was not telling the judges she put a teaspoon of blue cheese in her ricotta filling.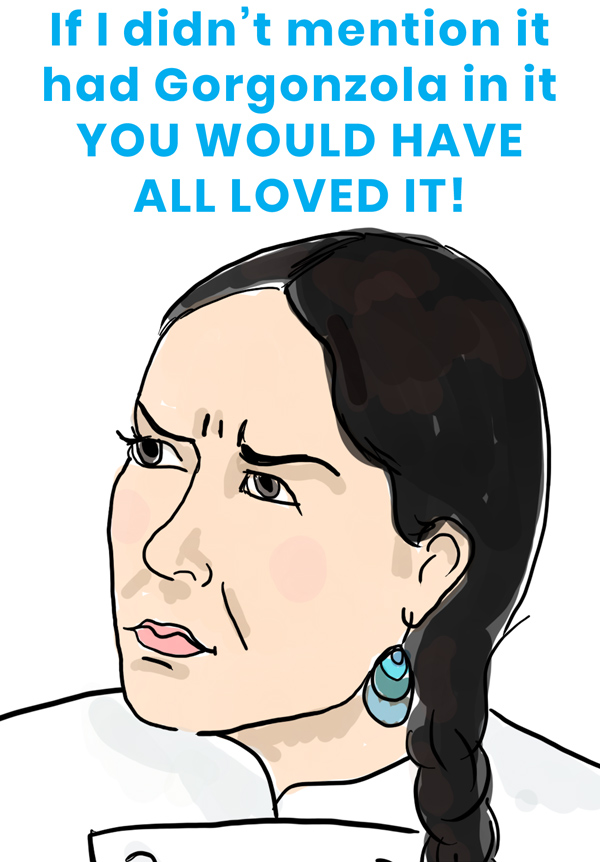 Would you like Gary tell you your food has BAGS OF FLAVOUR? Is your food dream having me draw you cooking? Applications are open for Masterchef 2019! Click here to apply.
If you're in Melbourne we are doing The Finders Keepers Market. Pop by and say hello and chat Masterchef with Anna!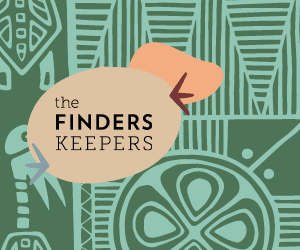 Do you have any comments on this episode or do you just want to nerd out on Masterchef? You can leave a comment on our Instagram or Facebook page. Or if you're after some fun greeting cards, check out our online shop.