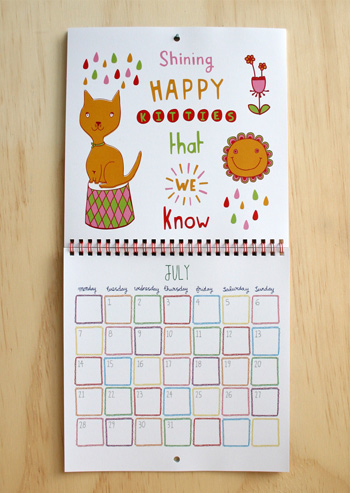 We have been pretty busy the last few months getting our calendars ready. Each year I like to change the size up so they are a little different from the year before. Back in 2010 we had a long thing calendar, 2011 was A5, 2012 was A4, 2013 was A4 that opened to a double spread and this year is a cute little square, measuring 21cm by 21cm and opens up to be a bit bigger than an A4 sheet.
This is our kitty calendar above and boy did I have fun drawing the images. 12 months of kit kit crazy kitty action. It is
available now on Etsy
.