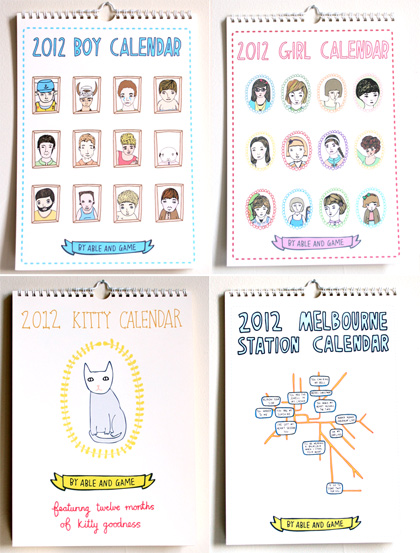 Our 2012 calendars have been available for a couple of week now so I thought I better get round to blogging about them. We have four designs,
the girls
,
the boys
,
the kitties
and
the Melbourne stations
.
I bet you're wondering which one is my favourite, well it is the kitty one of course! I drew it up last year but ran out of time to get it bound (you know what December is like) and ended up making about 6 of them a week before Christmas. There is a whole bunch of non card drawings in the calendar as well as the familiar cats from our
growing
range
of
kitty
cards
. I think the kittens playing risk is a real favourite, so many levels of catlolz in that one!