On Saturday we took part in
Craft Victoria
's Craft Hatch Market at
1000 Pound Bend
. We have taken part in the market once before well over a year ago so I was looking forward to this market at the new location.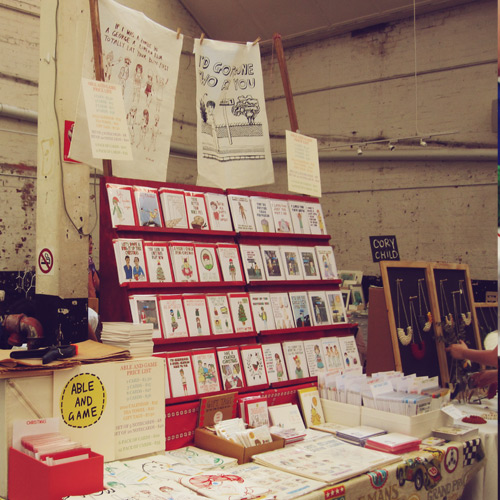 Our new card displays are going well and we have worked out how to tetris them into the car really well by slotting our card boxes between them in our boot. I want to note we have a
very small car
(and that it was also my dream card as an 11 year old!)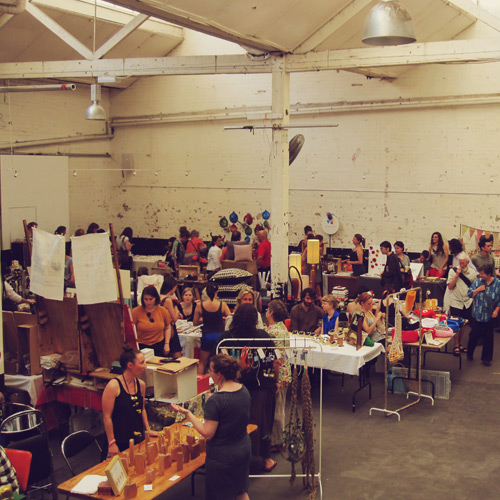 1000 Pound Bend was a great space for the market, not too big and a cafe to bring me tea and eats whenever I needed it. Perfect for the disorganised carny like me who don't have anything for breakfast before leaving the house.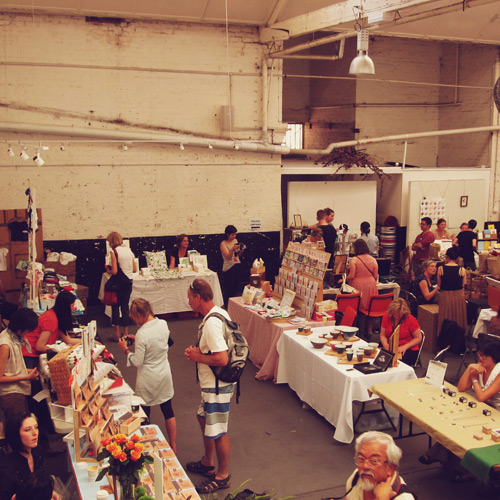 My neighbour was Andrea from
Stämpel
who had macrame plant holders and lovely faceted wooden vases.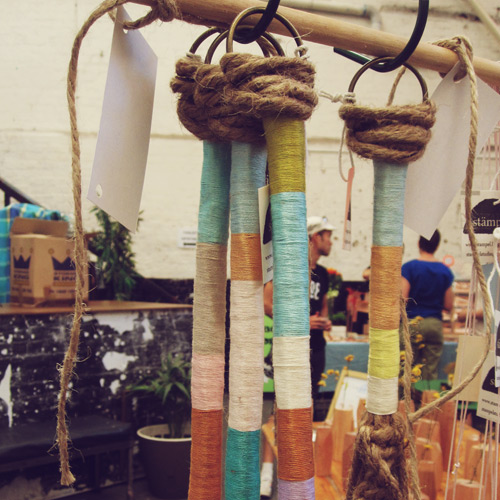 I loved her colourful details at the top of the macrame flower holders that contrast so well with the jute. You can buy them from her
Big Cartel shop
.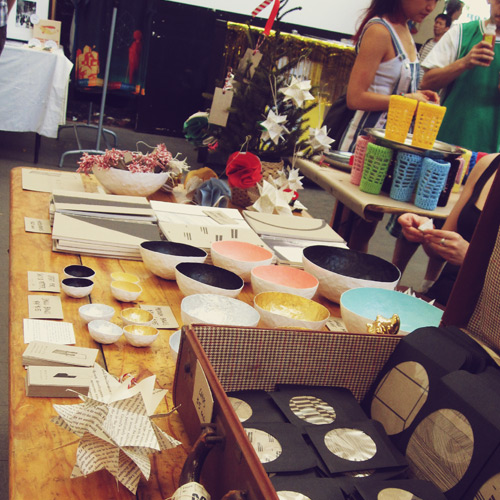 Moite
are a design studio and they had greeting cards, hand bound sketchbooks and beautiful delicate bowls with gold, black and pastel interiors. They don't have an online shop but they are
available at Paperpoint
in South Melbourne and Richmond.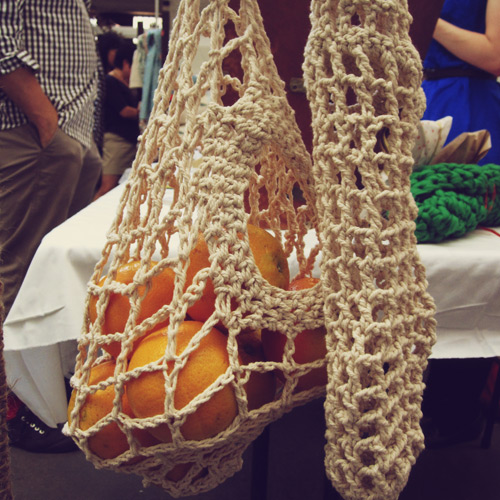 These hanging fruit baskets from Made by Dane are pretty great and
a great KK gift at only $15
plus shipping. You could also use them for other things but I think having a hanging fruit basket would be perfect for freeing up more bench space. We never seems to have enough!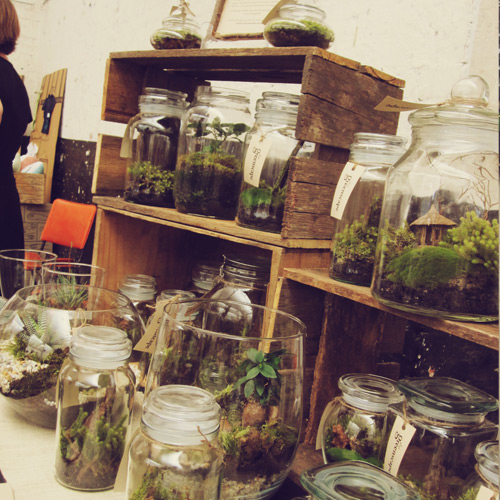 These terrariums from
Greenscape Creations
are pretty amazing. I'm a sucker for anything plant related and the added bonus of a pretty glass jar makes these pretty special.